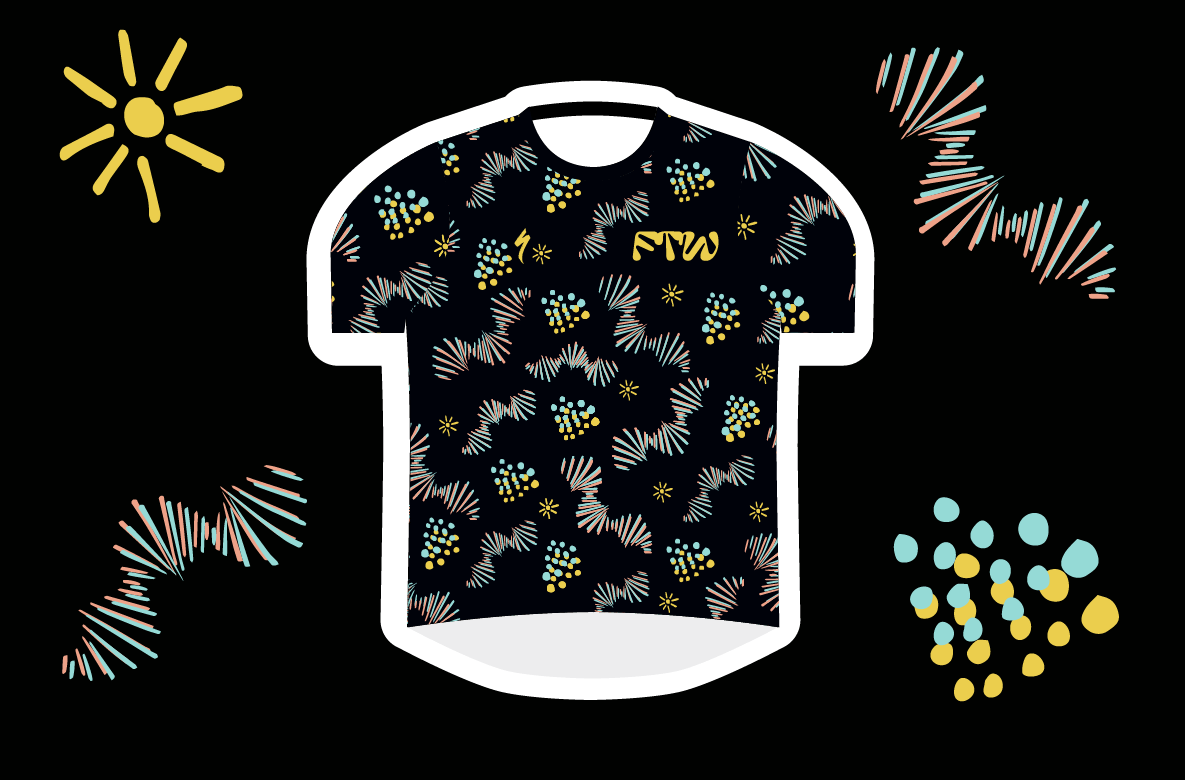 WTF Bikexplorers Gravel Squad Tech Tee *Squad Members Only Pre-Order*
Pre-Order a WTF Bikexplorers Gravel Squad Tech Tee!
THIS IS A PRE-ORDER OPEN UNTIL JUNE 1 TO SEND TO PRODUCTION. ORDERS SHOULD EXPECT TO ARRIVE IN JULY.

Represent the WTF Gravel Squad, connect with your community, and support making inclusivity a priority at your local events (or in spirit during Covid-19).

By wearing this tech tee-- you strive to uphold the mission of the WTF Bikexplorers Gravel Program: to support, celebrate and connect a community of strong FTW cyclists who challenge themselves in gravel events, advocate for more gender and racial inclusivity at gravel events, to be stewards of the WTF Bikexplorers Guiding Principles, and to inspire more FTW cyclists to hold space at gravel race events.

Take this tech tee to the stars!

**Only Members of the Gravel Squad can order a tech tee**
Anyone who identifies as non-binary, transgender, femme, or woman and is interested in participating in gravel events is encouraged to join the Gravel Squad at any time. Join the Gravel Squad
Specialized Custom Tech Tee Details:
• Crew neck style is simple and comfortable.
• Sleeve construction allows full range of motion and flexibility.
• Standard Fit: ideal for comfort and endurance all day.
• VaporRize™ knit fabrics tackle moisture management.
• Deflect® UV 30 protects your skin from ultraviolet rays.