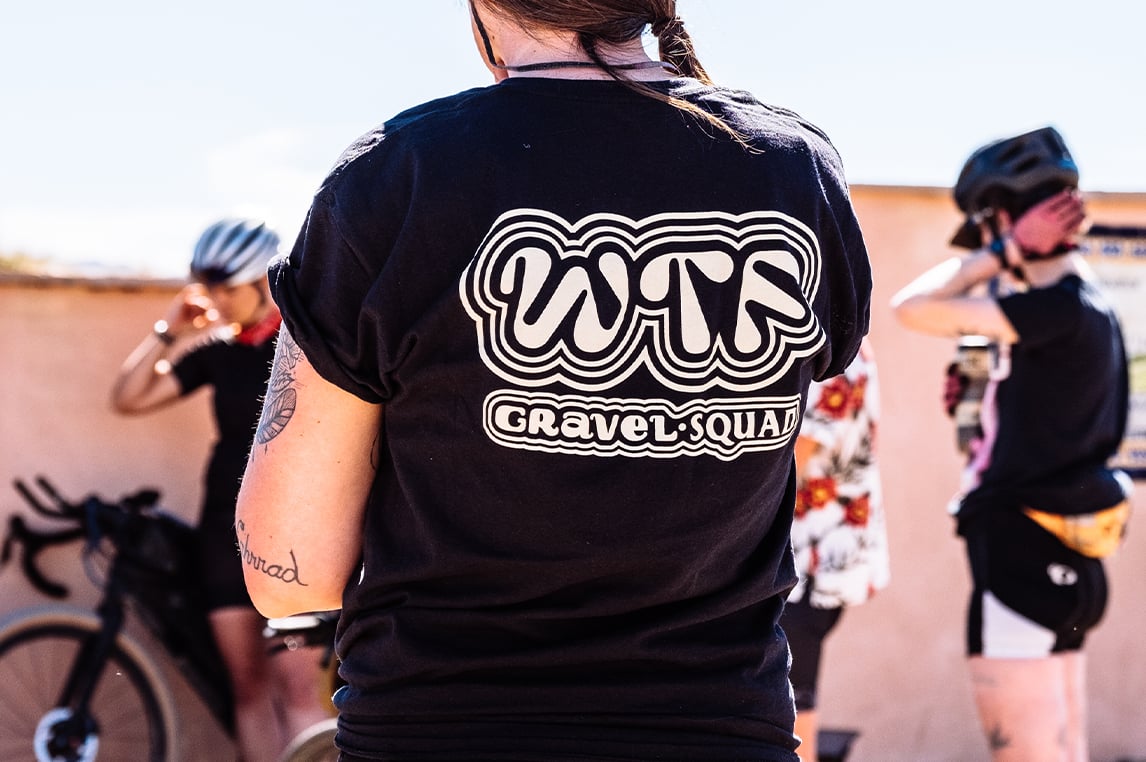 Gravel Squad Shirt *Squad Members Only*
Whether you are riding with your buds or chilling on the couch, have the WTF Gravel Squad shirt on your back. The WTF Bikexplorers Gravel Squad is a community of cyclists who identifies as non-binary, transgender, women, or femme with the following mission: To support, celebrate and connect a community of strong FTW cyclists who challenge themselves in gravel events, advocate for more gender and racial inclusivity at gravel events, be stewards of the WTF Bikexplorers Guiding Principles and inspire more FTW cyclists to hold space at gravel race events.

Show your support for this mission by rocking this t-shirt.
**Only Members of the Gravel Squad can order a shirt**
Anyone who identifies as non-binary, transgender, femme, or woman and is interested in participating in gravel events is encouraged to join the Gravel Squad at any time. Join the Gravel Squad
100% Cotton Gildan Shirt